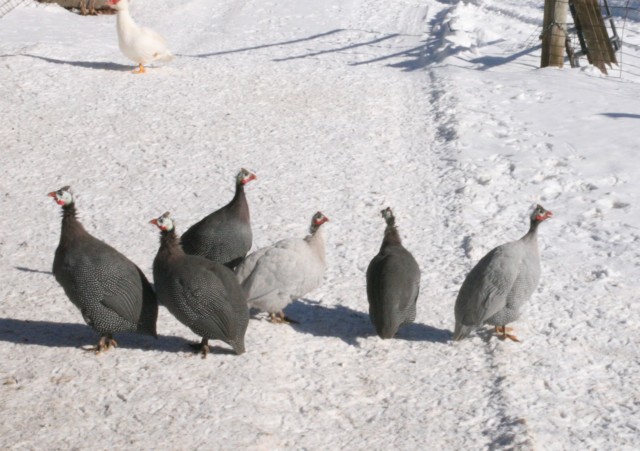 I have this fantasy, I stick to farming and do my best and you will come even if I don't do any advertising. You have to eat and know of course you are what you eat.
Doesn´t make any sense, a company making and selling cigarettes making your food even though I sometimes joke: "ones my customers are hooked we have them". But I am hooked too, one reason I keep on going, can't face having to get my food anywhere else.
My commitment and mission is to raise as healthy meat as I can without drugs in a natural environment for the animals, they eating what is natural to them. The problem, it does not really add up. I don't know if you understand the incredible investment a farm is and the ongoing costs.
Sometimes I feel I am the only farmer left in New York State and for a reason, just the taxes in New York make it nonsensical to own farmland to farm it. Maybe you can own it as investment but farming most definitely does not pay the bills. Nice though when it pays some of them.
So here we are, me believing in what I am doing and you eating our meat, a very exclusive club believe you me. We can talk and write about how nice it is to get our food directly from a farm and not a factory, but if the numbers do not add up, it is just a pipedream. Of course there will be people like me, stubborn enough, who can't give up because they don't know how. But still, most of the food will come from factories in the future if we do not fight back.
On to other things, so much to tell. As some of you know I was born and raised in Iceland and as you maybe also know, Iceland was settled in the 7th and 8th century by ocean going Norsemen or Vikings and their slaves taken where ever they had the opportunity.
Dublin Ireland at that time was Norse or a Viking town, supposedly at that time, the biggest slave market in Europe. The Arabs even brought slaves from Africa to sell and buy European slaves to take back.
You may also know Greenland was settled by Icelanders shortly before the year 1000, not Norsemen. Once you have lived some generations in a place, you are not your ancestors who came, the Icelandic nation by then mostly descendants of the slaves, the Norsemen as slave masters a minority one has assume, something you can see on us Icelanders today, we do not really look like Scandinavians, more kin to the Irish.
The settlers in Greenland then kept on to what they called Vineland, America today. But to be fair, can't say these people were Icelandic because they lived for centuries in Greenland and therefore Greenlanders.
The Greenlanders, just as the settlers in Iceland, had cows and geese, sheep and pigs, even chicken, at least in Iceland. Not so sure what they had in Greenland. And to the point, the Greenlanders brought a cow with them to America, a story about this cow in the Icelandic sagas. So now you know this all important FACT, the first cow in America came from my part of the world. 
And as you know, the Greenlanders lived for centuries in Greenland and then mysteriously disappeared. One theory goes, Columbus as a young sea captain came to Iceland and heard of the Icelandic sagas about the Greenlanders, even went up a mountain were you can see Greenland.
Columbus supposedly connected to slave-traders out of Bristol England. These slave traders then went and enslaved the population in Greenland and sold to the first sugar plantation being established on the island of Madeira outside Portugal.
According to this theory, European slaves were in more demand than African because they did not have to be taught how to use European tools. What can I say but you read this first here. 
An afterthought, I mentioned in last newsletter about you investing in processing equipment. Got some feedback and will leave it up to you if you are interested. I bought this plucker for $1850. Happy with it and if any of you want to own it with me or future processing equipment, let me know. Or better just make a check for the amount you want to invest separate from your next order. My suggestion, keep the amount low until we have worked out the details. Remember, you get your investment back little bit at time every time you order, another way to hook you. 
One big reason I want to do this, to engage you in the farming so you can understand what is involved, make this club even more exclusive if possible.
Both comments and trackbacks are currently closed.
---
Date:
February 29, 2016
---
Cat:
General
---
---
Never miss a post:
Subscribe via RSS |
---
Similar posts: