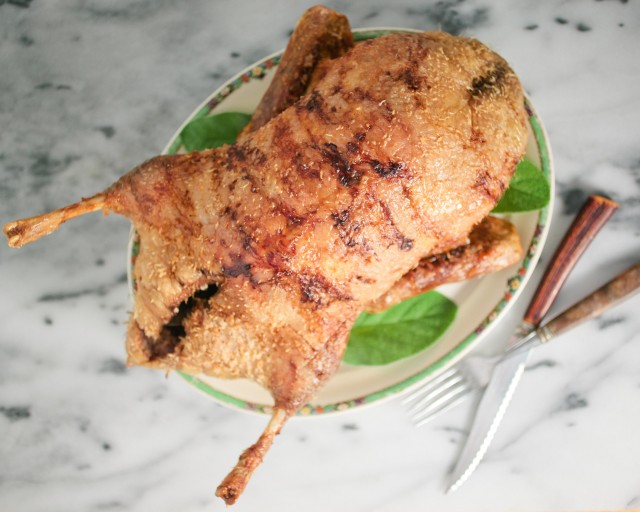 I read somewhere that the Aztecs used duck fat as their primary cooking fat; they didn't have olives or cow's cream, after all.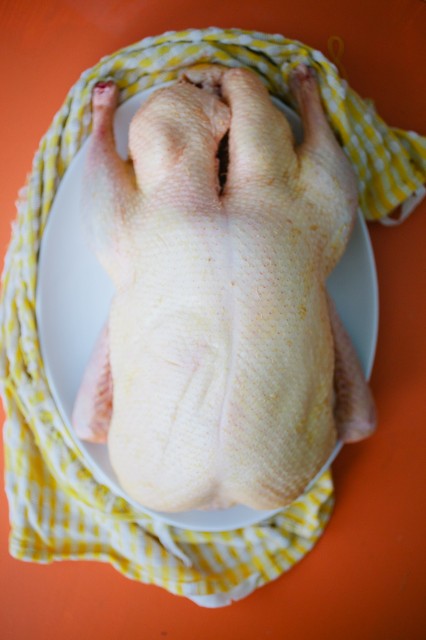 Roast duck is one of my favorite meals, and the one I did last night was probably the best I've had; the breast was deeply flavorful, rich but not dried out, and the skin crispy. The secret is roasting the duck at a low temperature for 3 hours after puncturing the skin upside down, so that the juices infuse the breast. Then you put up the oven to 350, flip the duck and roast for 45 minutes  to an hour, and your duck is cooked to perfection.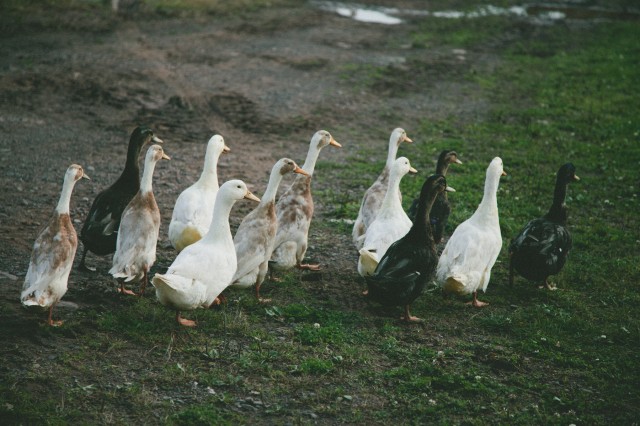 One duck can serve four people, but the bones and fat are another prize. Our duck bones make the most deliciously rich and gelatinous broth, perfect for risotto or a fortifying lunch broth, and duck fat is possibly the best cooking fat, fit for Aztec royalty. This was a Pekin duck, and because our ducks run around and forage their bones are really strong, perfect for broth making. Special NOTE: We use poultry shears and cut the duck into fourths.
 Roasted Spring Lake Duck
Ingredients:
1 spring lake farm duck, between 3-5 pounds brought to room temperature
Sea salt
Method:
Bring the duck to room temperature (for about an hour before you are going to cook it)
Preheat the oven to 250 degrees
Thoroughly dry the duck.
Season with salt inside the cavity and on the skin.
Pierce the skin, making sure not to go too far.  I used a paring knife and punctured at an angle, but as you can see I punctured some of the breast.
Place the duck breast-side down in a roasting pan with a rack.
Bake for 3 hours at 250 degrees.  I continued to prick the skin every hour, and removed the fat, reserving it in a bowl.
After three hours, turn the duck upright, breast-side up and increase the heat to 350. It is important to remove the fat at this point for the sake of your oven's cleanliness. When the oven reaches 350, put the timer on for 45 minutes to an hour. Take duck out when the skin becomes crispy. It is a bit of a dance between keeping the breast tender and juicy and the skin crispy, so I like to have the skin medium crispy.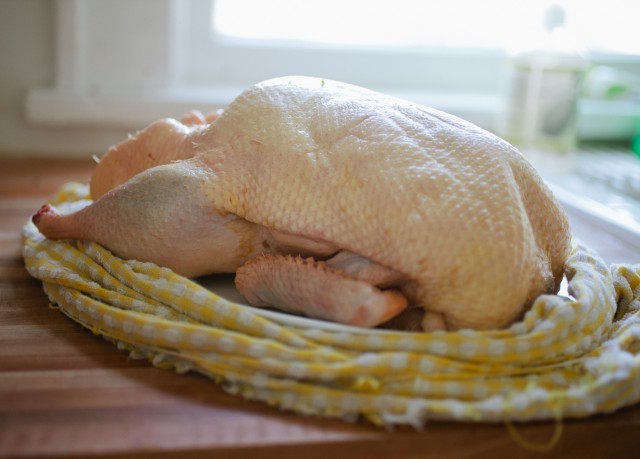 bringing the duck to room temp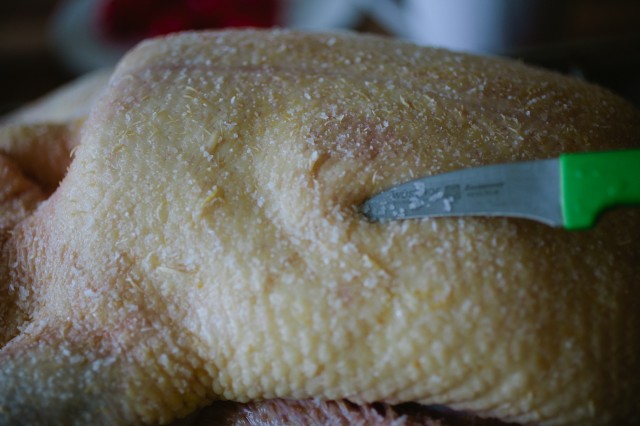 pricking the skin with a pairing knife sideways, please note it is really hard to do this while taking a photo so I might have gone a bit to deep here.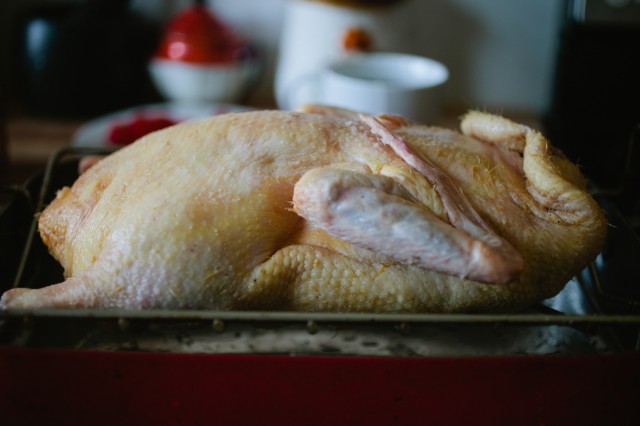 Placing the duck upside down to roast for three hours at a low heat.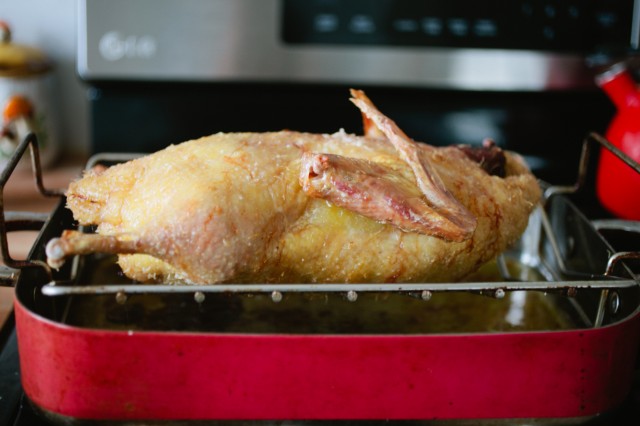 the duck after 3 hours of roasting at a low heat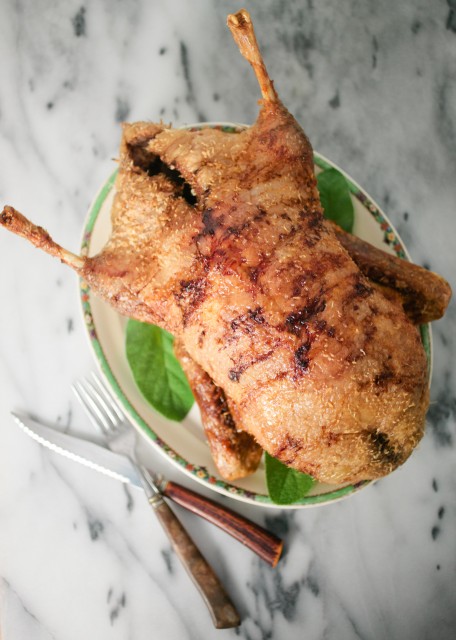 the final result, I pricked a bit to far into the flesh of the duck but it turned out perfectly otherwise.
Both comments and trackbacks are currently closed.
---
---
Never miss a post:
Subscribe via RSS |
---
Similar posts: