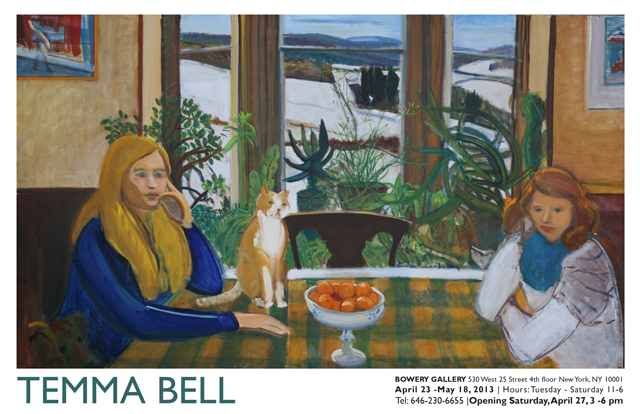 You may know Temma as the lady who writes all of the emails, and greets you during delivery day. She also happens to be a pretty amazing painter and her latest show opens next week. The opening is on Saturday April 27th, 3-6pm – if you attend you can meet the whole family as we celebrate her latest works. Temma's recent paintings focus on scenes of life on the farm, from family portraits, still lifes, landscapes and lively barnyard portraits of our farm animals. You are also free to see the show during normal gallery hours, 11-6 Tuesday to Saturday from April 23rd till May 18th at the Bowery Gallery (530 West 25th st, 4th floor New York, NY 10011).
I may be biased – but I wouldn't miss it.
Melkorka Kjarval
Both comments and trackbacks are currently closed.
---
---
Never miss a post:
Subscribe via RSS |
---
Similar posts: